Eternal Vow
by Caroline Peckham & Susanne Valenti
(Age of Vampires, #4)
Kindle, 398 pages
Published April 22, 2019
Rating: 4/5 stars
In the wake of the disastrous wedding, Montana and Callie are pulled in opposing directions by the binds that tie them.
While Montana yearns for Erik Belvedere, Callie is trapped between who her heart wants and the bloodsucker the gods have bound her to.
Tension builds as the gods toy with the slayers and the vampires, compelling them to collide. And with an age-old hatred burning between Magnar and Erik…it's time for the fight to take place.
---
~Review~
---
*a copy was provided by the author*
"Endlessly different but eternally bound. The sun would set. And the moon would rise. The point at which the day met the night was always the most beautiful. So perhaps there was a chance for us yet."
Eternal Vow is the fourth book in the Age of Vampires series and continues the story of Montana, Erik, Callie and Magnar.
These books are so beautifully written. These book take all your emotions on a ride. 
Eternal Vow starts right where Eternal Curseleft off and it was so good. The story was so well-written, there were so many good plot twists and the book was really fast paced. The Age of Vampire series is just such a good vampire series and I cannot get enough of it. This novel was addicting, I read it in one sitting. I don't know what more I can say about this heart-stopping series and amazing characters.
Just like in all the other books in the series, we read in Callie, Montana, Magnar and Erik's perspective. I'm glad that we have a few chapters in Magnar and Erik's perspective because we get to know bits and pieces from their past. I also love reading in Callie and Montana's perspective because they're both so different.
The story is nonstop action as the two remaining slayers of the old world battle against the vampires and the vampires continue to try to find a way to break their curse.
"I have lived a life as a slave. I have escaped that life as I promised my father I would. I have been one half of a whole to my beloved twin. I have loved Erik as a monster. And I have loved him as a man. So I have been free, I have had a place in this world and I have known the deepest kind of love my heart ever had to offer. What have you done with you eternal existence, Andvari?"
Callie and Montana are torn apart fighting to reunite, and then their paths collide only to leave Montana and Erik clawing to get back to one another afraid to accept the painful choice of family or each other as a mutually exclusive. As a thousand-year feud comes to a head in this book we get tons of action and I was continually finding myself holding my breath but the bonds of sisterhood are stronger than the gods deigned to realize and Callie and Montana might not only prove to be the answer to the vampire curse but they at last know who the real enemy is – not the slayers or the vampires, but the gods who use them as toys.
"I'm caught between two powerful enemies in an ancient war. And I love people on both sides"

Hands down this series is getting better and better with each book. This whole story-line is so unique, and the creativity behind the characters and the plot is just great! That's why I've really been loving Caroline's books, they're so different and unique, she is an author to look out for! I've never read anything from Susanne, other than this series so far, but I'm looking forward to more from her. 
This series is something to look out for… SERIOUSLY. If you love vampire stories with amazing back stories and characters that are fleshed out, strong females, slow burning love stories that truly add to the story, action, twists and turns, then this series is for you. It literally has it all. I'm currently reading book 5, Eternal Night AND OOOOOH MY it's good! I highly recommend this series!
---
Eternal Reign | Review | Goodreads
Eternal Shade | Review | Goodreads
Eternal Curse | Review | Goodreads
Eternal Vow | Review | Goodreads
Eternal Night | Review| Goodreads
Eternal Storm | Review |Goodreads
Eternal Love | Review| Goodreads
---
~Author Bio~
---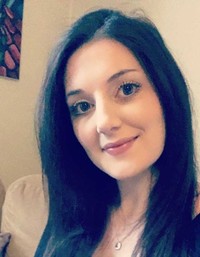 Caroline Peckham is the author of The Rise of Isaac Series and upcoming V Games Trilogy.
Caroline lives in the south-east of London with her best friend and a little rescue cat. When she's not writing, she's binging Netflix shows, going to the gym or at the pub pretending to be cool.
She adores her fans and loves to hear from them personally. She'd love for you to reach out to her on Facebook, Instagram and Twitter!
Twitter | Facebook | Website | Goodreads
~~~
Susanne Valenti lives in Kent, England with her husband Richard and their daughter Riley and son Roman. She has two cats and has worked in animal rescue as well as the family business. She enjoys all things fictional and wants to create stories that give the reader a real sense of love, friendship and adventure with a good twist of the unknown thrown in.
~~~
Happy Reading!
~~~