Confess by Colleen Hoover
Paperback, 306 pages
Published March 10th 2015 by Atria Books
~Rating: 5/5 stars~
~Description~
Auburn Reed has her entire life mapped out. Her goals are in sight and there's no room for mistakes. But when she walks into a Dallas art studio in search of a job, she doesn't expect to find a deep attraction to the enigmatic artist who works there, Owen Gentry.
For once, Auburn takes a risk and puts her heart in control, only to discover Owen is keeping major secrets from coming out. The magnitude of his past threatens to destroy everything important to Auburn, and the only way to get her life back on track is to cut Owen out of it.
The last thing Owen wants is to lose Auburn, but he can't seem to convince her that truth is sometimes as subjective as art. All he would have to do to save their relationship is confess. But in this case, the confession could be much more destructive than the actual sin…
~Review~
I don't even know where to start. Confess is definitely one of favorite Colleen Hoover books since I've started reading her work. This one is right up there with her Slammed series,  Hopeless series and It Ends With Us. Everything about Confess was so intense. I was pulled in from start to finish. The characters and plot were well-constructed, and the writing, as always, was dead-on.
Auburn Reed has had an average life and you can definitely say things haven't went according to plan. Auburn is a very resilient character and she isn't going down without a fight. Auburn is desperate for a second job when stopping in front of a studio covered in anonymous people's confession she never thought things would turn out the way they do. She gets offered a job by Owen Gentry, an artist looking for an assistant for his show. Both Auburn and Owen are perfectly written characters. Always revealing the perfect amount of themselves at the perfect time, always giving banter at the right moments, and always pulling out all the romantic stops at the right time.
Owen like most artist is eccentric and all over the place, but when he sees Auburn his life comes into focus. This isn't a case of insta-love, it more about things lining up. He can see the life he wants to have, the life he deserves to have. However, he is also keeping a secret and it could destroy any chances he could ever have with Auburn.
At the beginning you read that all the confessions shared in the story are real anonymous confessions shared by readers. So while I read this story my heart broke for these anonymous people who shared a piece of themselves. Anonymous or not it is such a brave act to give a piece of yourself away, but more importantly to admit your feelings.
I read this book as slowly as I could to prolong the experience. The story was completely unpredictable. Most books give you a vague idea of the direction they're heading in but not Confess. I read each page with no idea what would happen next and I honestly loved that about it. I have such complete trust in Colleen Hoover's writing that I never once doubted that she would take the story exactly wherever it needed to go. So I just sat back and enjoyed the ride!
I cannot recommend this book enough. It has so much heart and soul, and the story is beautifully delivered. I highly recommend it!
~~~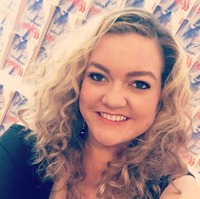 ~Author Bio~
Colleen Hoover is the #1 New York Times Bestselling author of Slammed, Point of Retread, This Girl, Hopeless, Loosing Hope, Fining Cinderella, Maybe Someday, Maybe Not, Ugly Love, Confess, November 9, and It Ends with Us. Colleen has won the Goodreads Choice Award for Best Romance twice-for Confess in 2015 and It Ends With Us in 2016. Confess was adapted into a seven-episode online series. In 2015, Colleen and her family founded The Bookworm Box, a bookstore and monthly subscription service offering signed novels donated by authors. All profits are given to various charities each month to help those in need. Colleen lives in Texas with her husband and their three boys.
~~~
Happy Reading!
~~~