Without Merit by Colleen Hoover
Paperback, 359 pages
Published October 3rd 2017 by Atria Books
~Rating: 5/5 stars~
Not every mistake deserves a consequence.

Sometimes the only thing it deserves is forgiveness.

The Voss family is anything but normal. They live in a repurposed church, newly baptized Dollar Voss. The once cancer-stricken mother lives in the basement, the father is married to the mother's former nurse, the little half-brother isn't allowed to do or eat anything fun, and the eldest siblings are irritatingly perfect. Then, there's Merit.

Merit Voss collects trophies she hasn't earned and secrets her family forces her to keep. While browsing the local antiques shop for her next trophy, she finds Sagan. His wit and unapologetic idealism disarm and spark renewed life into her—until she discovers that he's completely unavailable. Merit retreats deeper into herself, watching her family from the sidelines when she learns a secret that no trophy in the world can fix.

Fed up with the lies, Merit decides to shatter the happy family illusion that she's never been a part of before leaving them behind for good. When her escape plan fails, Merit is forced to deal with the staggering consequences of telling the truth and losing the one boy she loves.
~Review~
"I don't matter here, either. If I dropped out of life, just like I dropped out of school, everyone's lives would go on.
With or without Merit."
Colleen Hoover is one of best authors I've ever read and her books are always sitting at the top of my recommendations lists for every kind of reader! Colleen Hoover is without a doubt, my favorite author. I haven't read a book from her that I didn't love, that I didn't stay up until 2am so I could finish it, and Without Merit is no exception. I read the whole book in one sitting and I couldn't put it down.
"So many secrets in this house. And yet, the one secret I should have told years ago is the one I've kept the quietest."
The first part of this book was so unusual. So different. So unpredictable. I had no idea where the story was headed. Without Merit is nothing like her previous books that I have read. I would not classify this book as a romance at all (I mean maybe a little here and there). This to me would be a story about self discovery and finding your place in the world. This story is real, raw, beautiful, and painful at times. Hoover will steal your heart with this one. It's a slow building, slow burning story that eventually takes you completely by surprise. The most important thing to keep in mind when reading this book is that perspective changes everything. The story doesn't tell, it shows you. It's real, raw, and painful. And yet also deeply heart-warming and healing. It conveys a powerful message that tackles tough subjects with grace. It's relevant and relatable. It's a book I'd want to give to every teen, but at the same time I believe everyone would enjoy it. The story takes you right into the dark, but also brings you back and leaves you smiling. 
"I'm not even sure home is a word that can be used to describe where I live. It's just a house filled with people who are counting down the days until they don't have to live with each other anymore." 
Merit is a very unusual narrator. She comes from a very interesting and dysfunctional family. Merit is a very unique and refreshing character. She is struggling with sadness and trying to fill a "void" that she can't figure out. Merit is a character that is very relatable to many of us. We all struggle with hard times, we have crazy and dysfunctional family members that we want to punch in the face at times, and live with the general ups/downs of life.
Merit is the keeper of secrets in the Voss household. A huge theme that enfolds in this novel is perspective. All of the members in this household each had a secret of their own that Merit has kept. But, sometimes secrets aren't always what they seem right? Perspective changes everything in this novel.
"I have Utah's secret.
I have my father's secret.
My mother's secret.
Honor's secret.
Luck's secret.
I don't want any of them anymore!
Maybe if I let all the secrets out, they wouldn't make me feel like drowning anymore."
The plot was so well written and thought out. There wasn't any crazy action or over dramatic schemes. It certainly was not boring either.
Without Merit is a powerful read. It's a slow build that didn't really keep my heart racing as I read, but I believe that was intentional. I don't think it was meant to be an angsty style of read. I think it was meant to be more of a fictionalized reflection of something closer to real life. 
This is an eye opener that holds such powerful messages about love, depression, grief, and sexuality. This is a strong and stellar read that I want to recommend to everyone but I kind of feel not everyone will like it. As I said before, it is very different from other Coho books. It deals with some heavier/ difficult topics.
"Not every mistake deserves a consequence. Sometimes the only thing it deserves is forgiveness." 
~~~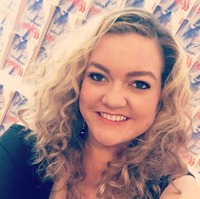 ~Author Bio~
Colleen Hoover is the #1 New York Times Bestselling author of Slammed, Point of Retread, This Girl, Hopeless, Loosing Hope, Fining Cinderella, Maybe Someday, Maybe Not, Ugly Love, Confess, November 9, and It Ends with Us. Colleen has won the Goodreads Choice Award for Best Romance twice-for Confess in 2015 and It Ends With Us in 2016. Confess was adapted into a seven-episode online series. In 2015, Colleen and her family founded The Bookworm Box, a bookstore and monthly subscription service offering signed novels donated by authors. All profits are given to various charities each month to help those in need. Colleen lives in Texas with her husband and their three boys.
~~~
Happy Reading!
~~~