Eternal Night
by Caroline Peckham & Susanne Valenti
(Age of Vampires, #5)
Kindle, 405 pages
Published April 19, 2019
Rating: 4/5 stars
When Montana wakes to an impossible reality she isn't remotely prepared for, Erik seeks to make the transition as easy as possible for her.
Callie struggles with the terrifying decision she made for her sister and fears what will happen as she and the slayers make their way onto Erik's estate to meet with her.
But while the fragile alliance between the slayers and the vampire royals is barely holding together, they are forced to unite against a common enemy. Valentina is taking to the streets, causing havoc in the city. And it seems the gods are helping her to do the unthinkable and rise to power over the New Empire…
---
~Review~
---
*a copy was provided by the author*
Just when you think nothing else terrible can happen it does! The characters continue to surprise me and the way they have grouped together prove a formidable force. We continue to get more information fed to us from the past which helps puts everything together with the present situation.
Eternal Night is the fifth book in the Age of Vampires series and it is seriously just getting more action packed, more intense. The twists and turns that Caroline and Suanne create are so mind blowing.  This novel was addicting, I read it in one sitting.
The first half of the book saw the Belvederes and Slayers united in their hatred of the gods. With over a thousand years of resentment simmering beneath the surface however, it's easier said than done to put their animosity aside. As a result there were some genuine laugh out loud moments which I thought were a stroke of genius on the writers part.
This novel contained some of the most epic battle scenes.  This whole story-line is so unique, and the creativity behind the characters and the plot is just great! So much has happened since the first novel, and these characters have grown so much. That's why I've really been loving Caroline's books, they're so different and unique, she is definitely an author to look out for! I've never read anything from Susanne, other than this series so far, but I'm looking forward to more from her. 
This series is something to look out for… SERIOUSLY. You will be hooked from book one, and its hold on you until the very end. That cliff-hangar, got me so shook. I'm sooo looking forward to book 6, Eternal Storrn. I WANT MORE!!! haha There are six books planned but with a recent message from the authors they're planning a 7th book! (List of books in the series below) I highly recommend it!  
---
Eternal Reign | Review | Goodreads
Eternal Shade | Review | Goodreads
Eternal Curse | Review | Goodreads
Eternal Vow | Review | Goodreads
Eternal Night | Review| Goodreads
Eternal Storm | Review|Goodreads
Eternal Love | Review| Goodreads
---
~Author Bio~
---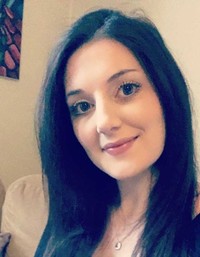 Caroline Peckham is the author of The Rise of Isaac Series and upcoming V Games Trilogy.
Caroline lives in the south-east of London with her best friend and a little rescue cat. When she's not writing, she's binging Netflix shows, going to the gym or at the pub pretending to be cool.
She adores her fans and loves to hear from them personally. She'd love for you to reach out to her on Facebook, Instagram and Twitter!
Twitter | Facebook | Website | Goodreads
~~~
Susanne Valenti lives in Kent, England with her husband Richard and their daughter Riley and son Roman. She has two cats and has worked in animal rescue as well as the family business. She enjoys all things fictional and wants to create stories that give the reader a real sense of love, friendship and adventure with a good twist of the unknown thrown in.
~~~
Happy Reading!
~~~