Eternal Curse
by Caroline Peckham & Susanne Valenti
(Age of Vampires, #3)
Kindle, 148 pages
Published April 5th, 2019
Rating: 4/5 stars
While Callie struggles with the binds of the slayer's vow, Montana faces a wedding which will deliver her into the hands of the vampire royals forever.
As the murders escalate in New York City, it seems Montana is their next target. And as Callie races there to rescue her, she finds herself in the hands of the gods…
Can Callie make it to New York before all hope is lost? And will Montana be able to tear herself away from her fiancee before the wedding, even though she's captivated by him?
---
~Review~
---
*a copy was provided by the author*
"Warrior born and monster made… Moon Child walks the path of salvation. Erik Belvedere walks the same path. A monster must be made, Julius Elioson. It is time."
OMGGGGG! I don't even know where to start.
Eternal Curse is the third book in the Age of Vampires series and continues the story of Montana and Callie.
Eternal Curse starts right where Eternal Shade left off and it was so good. The story was so well-written, there were so many good plot twists and the book was really fast paced. The Age of Vampire series is just such a good vampire series and I cannot get enough of it. This novel was addicting, I read it in one sitting. I don't know what more I can say about this heart-stopping series and amazing characters. The ending was explosive.
Just like in Eternal Shade, we read in Callie, Montana, Magnar and Erik's perspective. I'm glad that we have a few chapters in Magnar and Erik's perspective because we get to know bits and pieces from their past. I also love reading in Callie and Montana's perspective because they're both so different.
The story is nonstop action as the two remaining slayers of the old world battle against the vampires and the vampires continue to try to find a way to break their curse.
"I don't want you to love me back. I want you to despise me. To do what you do best, Rebel, and goddamn rebel. Don't be mine. Don't ever be mine. Because if you are, you will burn up in this fire that lives in me and I will never forgive myself for it."
Hands down this series is getting better and better with each book. I love the chapters alternating between the sisters and Magnar and Erik. We learn more back story with both. The explosive climax was devastating and I felt like screaming towards the end. The stakes have never been higher.
This whole story-line is so unique, and the creativity behind the characters and the plot is just great! That's why I've really been loving Caroline's books, they're so different and unique, she is an author to look out for! I've never read anything from Susanne, other than this series so far, but I'm looking forward to more from her. 
This series is something to look out for… SERIOUSLY. That cliff-hangar, got me so shook. I'm sooo looking forward to starting book 4, Eternal Vow tonight. I WANT MORE!!! haha I highly recommend it!
---
Eternal Reign | Review | Goodreads
Eternal Shade | Review | Goodreads
Eternal Curse | Review | Goodreads
Eternal Vow | Review | Goodreads
Eternal Night | Review| Goodreads
Eternal Storm | Review |Goodreads
Eternal Love | Review| Goodreads
---
~Author Bio~
---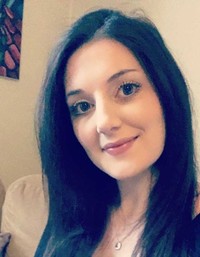 Caroline Peckham is the author of The Rise of Isaac Series and upcoming V Games Trilogy.
Caroline lives in the south-east of London with her best friend and a little rescue cat. When she's not writing, she's binging Netflix shows, going to the gym or at the pub pretending to be cool.
She adores her fans and loves to hear from them personally. She'd love for you to reach out to her on Facebook, Instagram and Twitter!
Twitter | Facebook | Website | Goodreads
~~~
Susanne Valenti lives in Kent, England with her husband Richard and their daughter Riley and son Roman. She has two cats and has worked in animal rescue as well as the family business. She enjoys all things fictional and wants to create stories that give the reader a real sense of love, friendship and adventure with a good twist of the unknown thrown in.
~~~
Happy Reading!
~~~