What's Next is an event on my blog; So Many Books So Little Time.  Usually posted when I'm having trouble picking what book I should read next.
Here's how it works:
~Select three-five books (not too many, not too little!) that you want to read but can't decide which one to read first.
~Post the cover, and synopsis or even a random line from the book, for each of your selections.
~At the end of your post, ask readers to vote on which one you should read next!
---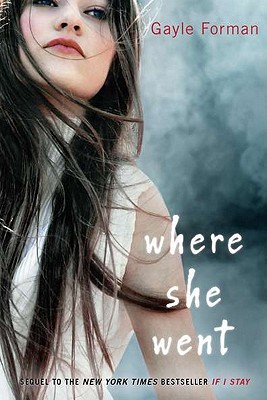 Where She Went by Gayle Forman
Series: If I Stay
DesIt's been three years since the devastating accident . . . three years since Mia walked out of Adam's life forever.

Now living on opposite coasts, Mia is Juilliard's rising star and Adam is LA tabloid fodder, thanks to his new rock star status and celebrity girlfriend. When Adam gets stuck in New York by himself, chance brings the couple together again, for one last night. As they explore the city that has become Mia's home, Adam and Mia revisit the past and open their hearts to the future – and each other.

Told from Adam's point of view in the spare, lyrical prose that defined If I Stay, Where She Went explores the devastation of grief, the promise of new hope, and the flame of rekindled romance.
I have a box set, but I never got to read this second book yet.
---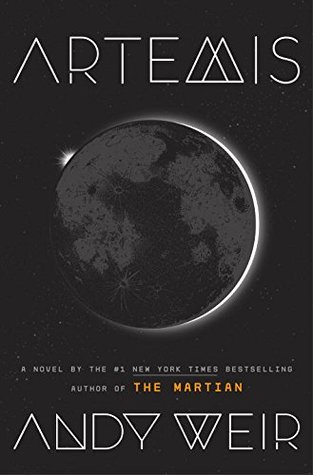 Artemis by Andy Weir
Jazz Bashara is a criminal.

Well, sort of. Life on Artemis, the first and only city on the moon, is tough if you're not a rich tourist or an eccentric billionaire. So smuggling in the occasional harmless bit of contraband barely counts, right? Not when you've got debts to pay and your job as a porter barely covers the rent.

Everything changes when Jazz sees the chance to commit the perfect crime, with a reward too lucrative to turn down. But pulling off the impossible is just the start of her problems, as she learns that she's stepped square into a conspiracy for control of Artemis itself—and that now, her only chance at survival lies in a gambit even riskier than the first.
---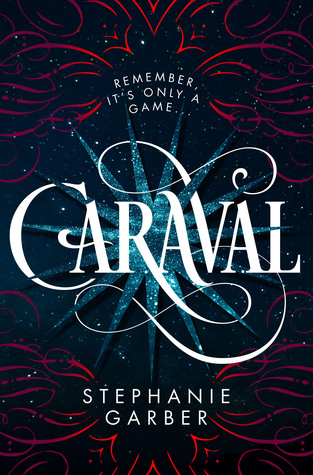 Caraval by Stephanie Garber
Series: Caraval
Remember, it's only a game…

Scarlett Dragna has never left the tiny island where she and her sister, Tella, live with their powerful, and cruel, father. Now Scarlett's father has arranged a marriage for her, and Scarlett thinks her dreams of seeing Caraval—the faraway, once-a-year performance where the audience participates in the show—are over.

But this year, Scarlett's long-dreamt-of invitation finally arrives. With the help of a mysterious sailor, Tella whisks Scarlett away to the show. Only, as soon as they arrive, Tella is kidnapped by Caraval's mastermind organizer, Legend. It turns out that this season's Caraval revolves around Tella, and whoever finds her first is the winner.

Scarlett has been told that everything that happens during Caraval is only an elaborate performance. Nevertheless she becomes enmeshed in a game of love, heartbreak, and magic. And whether Caraval is real or not, Scarlett must find Tella before the five nights of the game are over or a dangerous domino effect of consequences will be set off, and her beloved sister will disappear forever.

Welcome, welcome to Caraval…beware of getting swept too far away.
---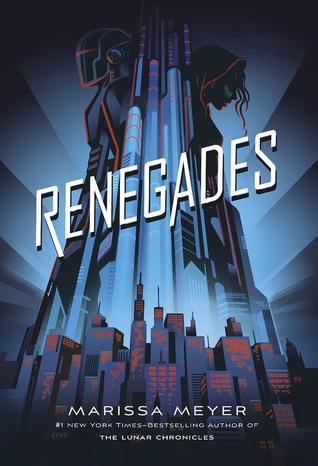 Renegades by Marissa Meyer 
Series: Renegades
Secret Identities. Extraordinary Powers. She wants vengeance. He wants justice.

The Renegades are a syndicate of prodigies—humans with extraordinary abilities—who emerged from the ruins of a crumbled society and established peace and order where chaos reigned. As champions of justice, they remain a symbol of hope and courage to everyone…except the villains they once overthrew.

Nova has a reason to hate the Renegades, and she is on a mission for vengeance. As she gets closer to her target, she meets Adrian, a Renegade boy who believes in justice—and in Nova. But Nova's allegiance is to a villain who has the power to end them both.

---