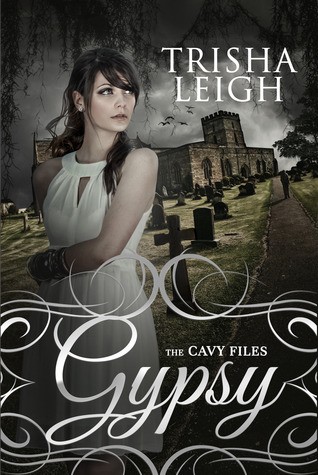 ~~~
Gypsy by Trisha Leigh
(The Cavy Files #1)
Publication date: May 13th 2014
Genres:Science Fiction, Young Adult
~Rating: 4/5 stars~
~Synopsis~
Inconsequential: not important or significant.
Synonyms: insignificant, unimportant, nonessential, irrelevant
In the world of genetic mutation, Gypsy's talent of knowing a person's age of death is considered a failure. Her peers, the other Cavies, have powers that range from curdling a blood still in the vein to being able to overhear a conversation taking place three miles away, but when they're taken from the sanctuary where they grew up and forced into the real world, Gypsy, with her all-but-invisible gift, is the one with the advantage.
The only one who's safe, if the world finds out what they can do.
When the Cavies are attacked and inoculated with an unidentified virus, that illusion is shattered. Whatever was attached to the virus causes their abilities to change. Grow. In some cases, to escape their control.
Gypsy dreamed of normal high school, normal friends, a normal life, for years. Instead, the Cavies are sucked under a sea of government intrigue, weaponized genetic mutation, and crushing secrets that will reframe everything they've ever been told about how their "talents" came to be in the first place.
When they find out one of their own has been appropriated by the government, mistreated and forced to run dangerous missions, their desire for information becomes a pressing need. With only a series of guesses about their origins, the path to the truth becomes quickly littered with friends, enemies, and in the end, the Cavies ability to trust anyone at all.
~Purchase~
~Review~
Wow!!!!
This book is about a seventeen year-old girl named Gypsy, and her fellow Cavies lived and grew up at Darley, a home where they discovered their powers, practised and basically had a mixed up family. All of these teenagers have two things in common. These special abilities make them unique and or different from your average teenagers. When I first started reading this book the first thing that came to my mind was that it reminded me of X-Men just with a different spin to  it.  Gypsy's world is shaken up when the arrival of the police splits her makeshift family up, and what Gypsy thought she knew about herself is ripped out from under her feet at the discovery she has a real family, somewhere to really call home.
I love this small group of kids that think of themselves as a family, and while we initially only see a quick glimpse of their life together and what their abilities are. I love the uniqueness of them and how not one of them is the same in personality or ability wise. Their families were broken up and each of them had to find a nre home, or somewhere to stay we see how this affects them all, but I really like how the new parental figures still allowed this makeshift family to stay in contact with each other, to keep that bond alive.
Starting a new school is not the best experience for anyone, but imagine having to start a whole new life, and a whole new school on top of that, but also knowing that every single person thinks they know you, yet you have no idea what to do in this new life. I really thought that Gypsy dealt amazingly well with the situation she finds herself in, and I admire her for trying to get used to this new life, making friends and trying to be a normal person.
This book is exciting, dramatic, heart wrenching, mysterious and captivating. I loved it.
I highly recommend it!
~~~
~Author Bio~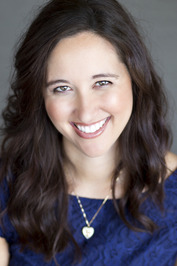 Trisha Leigh is a product of the Midwest, which means it's pop, not soda, garage sales, not tag sales, and you guys as opposed to y'all. Most of the time. She's been writing seriously for five years now, and has published 4 young adult novels and 4 new adult novels (under her pen name Lyla Payne). Her favorite things, in no particular order, include: reading, Game of Thrones, Hershey's kisses, reading, her dogs (Yoda and Jilly), summer, movies,  reading, Jude Law, coffee, and rewatching WB series from the 90's-00's.
Her family is made up of farmers and/or almost rock stars from Iowa, people who numerous, loud, full of love, and the kind of people that make the world better. Trisha tries her best to honor them, and the lessons they've taught, through characters and stories—made up, of course, but true enough in their way.
Trisha is the author of The Last Year series and the Whitman University books. She's represented by Kathleen Rushall at Marsal Lyon Literary Agency.
~Author Links~
Twitter | Facebook | Website | Goodreads
~~~
Happy Reading!
-Ana @SoManyBooksSoLittleTime
~~~
Giveaway!
Enter here to win: a Rafflecopter Giveaway
~~~
~Follow the Tour~
August 25th
–(un)Conventional Bookviews
–TNT Reviews
–Feed Your Fiction Addiction
–Bad Bird Reads
–Gin's Book Notes
–Captivated Reading
–Whispered Thoughts 
–Simplistic Reviews
August 26th
–Lili Lost in a Book
–Addicted Readers
–In Love With Handmade 
–Ladybug Literature
–Ashley's Paranormal Book Blog
–Fluidwriter
August 27th
–The Book Landers
–Scarlett's Book Blog
–Platypire Reviews
–Every Free Chance Book Reviews
–In Our Spare Time
–My World of Books
August 28th
–100 Pages a Day
–Once Upon a YA Book
–Kay's Book Blog
–Rolling with the Moments
–Bawaka's Book Fair 
–Library of a Book Witch
–So Many Books, So Little Time
August 29th
–The Review List
–behind closed covers
–The Book Cookies
–Movies, Shows & Books
–All in One Place
–Creating Serenity
August 30th
–Life of a Random
–The YA's Nightstand
–Books Direct
–A Thousand Lives Lived
–By the Book Reviews
~~~